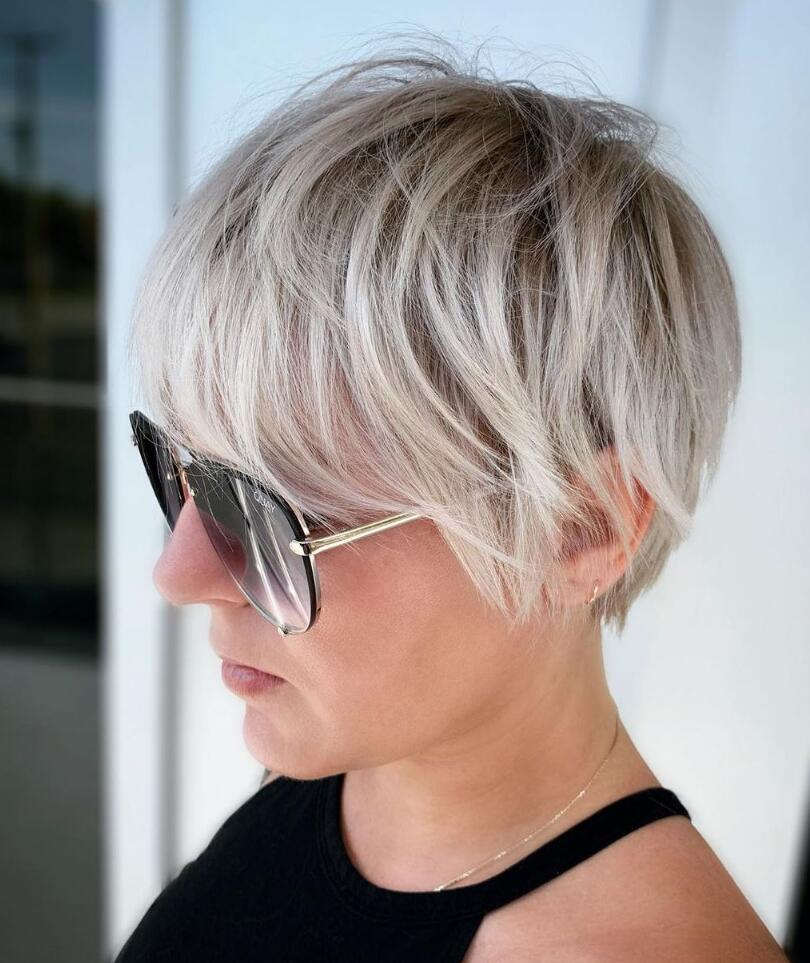 The pixie has had its moments through time, but probably nothing like the past few seasons that made celebrities ditch their long hair like it was a pair of last season's Jimmy Choo pumps. If you followed them into the short hair club but are once again dreaming of pony tails, chances are you're bound to face moments of awkward during the growing out phase. While you likely don't have a team of stylists to make sure your hair is perfect at all times, you can take a cue from a few of these ladies when it comes to how to grow out your pixie with style.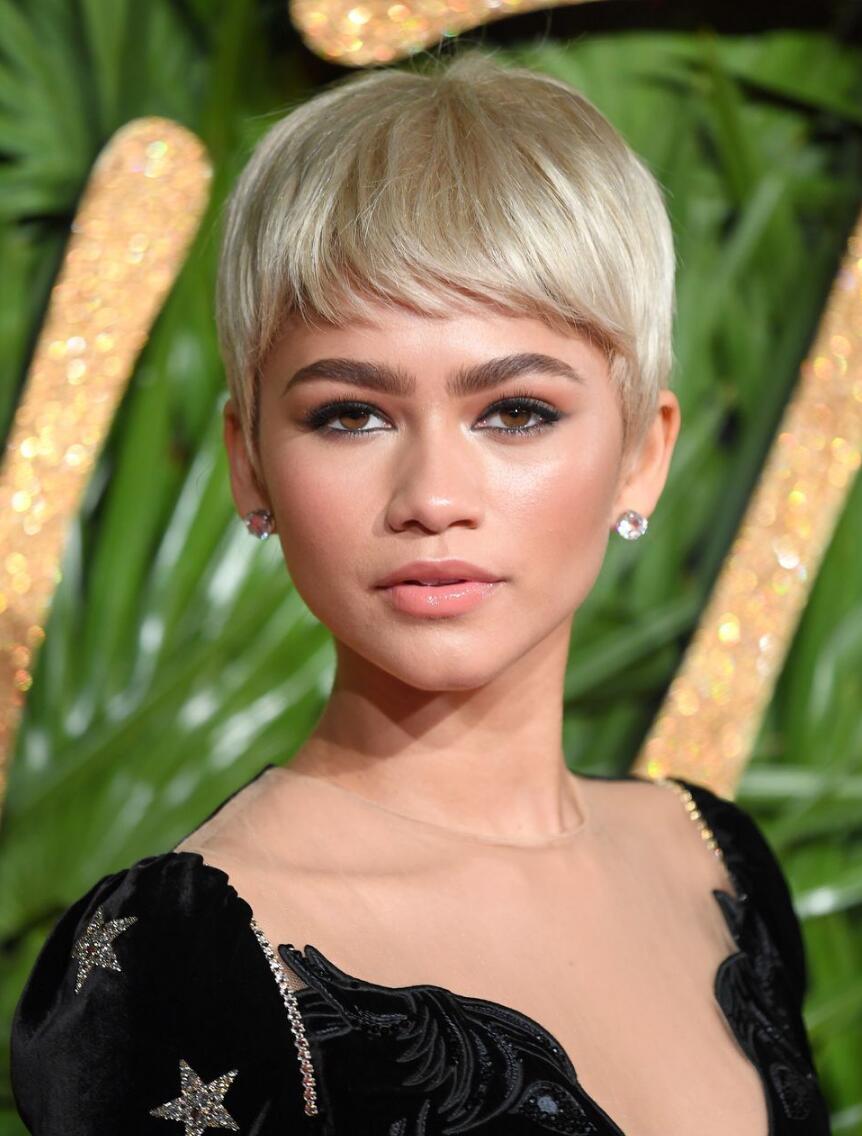 Rihanna: Distract with Color
Rihanna is a hair chameleon, and I'm not just talking about style. She's often transforming her looks and distracting away from a growing style with bright, bold colors. Fire engine red, streaks of blue, blonde. This woman isn't afraid to dye. While debuting pastel pink hair in the office is probably not a possibility for you, it is an idea to consider a color transformation. The change will help you feel the change you've been craving while waiting for your hair to grow.
Lena Dunham: Transform the Bangs
Like Michelle, Lena has utilized her bangs but in the complete opposite way. She started with longer, side-swept bangs but opted for shorter fringe as the rest of her hair headed for chin length. The bold statement completely transformed the look of her hair and fits her quirky personality.
Halle Berry: Go Wild with Texture
Halle was perhaps the queen of the pixie, so it was a tad disappointing when she traded in her look for longer locks for a period of time. But, not surprisingly, Halle grew out her pixie with flair by embracing her natural texture. She was frequently photographed with a curly above-the-chin look. Embracing natural curl and wave is often a great way to work with your hair as it grows, letting it do its thing instead of forcing it into a look.
Emma Watson: Keep It Slick
The Harry Potter star's dainty stature and facial features made her the perfect candidate for a pixie, and as she grew it out she made an effort to keep her face front and center. Watson was often seen wearing her hair slicked down at formal events, showing off her jawline while keeping hair sleek. It's also a great taming and masking strategy for the strange flips and awkward pieces that show up during growth.
Michelle Williams: Keep the Front Long
Michelle Williams is a professional when it comes to both acting and wearing chic short styles. She has managed, though, to transform her look through the years without her hair drifting below her shoulders. The secret to her growth from short and sweet Mia Farrow-esque pixie to a more recent bob length has been focusing length on the front. Her long side-swept bangs have been the star of the show for quite some time, distracting from what's going on with the rest of her hair. As it's grown, she's maintained the bangs, which have eventually blended in beautifully with the rest of the growing hair.
Carey Mulligan: Embrace Braids and Twists
Like Michelle Williams, Carey Mulligan is rarely spotted without short hair, yet her style has also transformed through the years. When wearing longer lengths, Mulligan has mastered the use of twists and braids to add a little flair while taming annoying, in-your-face bangs.
Jennifer Lawrence: Chop It Up
Jennifer's magically growing pixie is a current national treasure. But speed of growth aside, she's not afraid to show off a chopped up mane that showcases the layers as they grow. This is also the gateway to the bedhead look and can be an easy wash-and-go style for those with natural wave.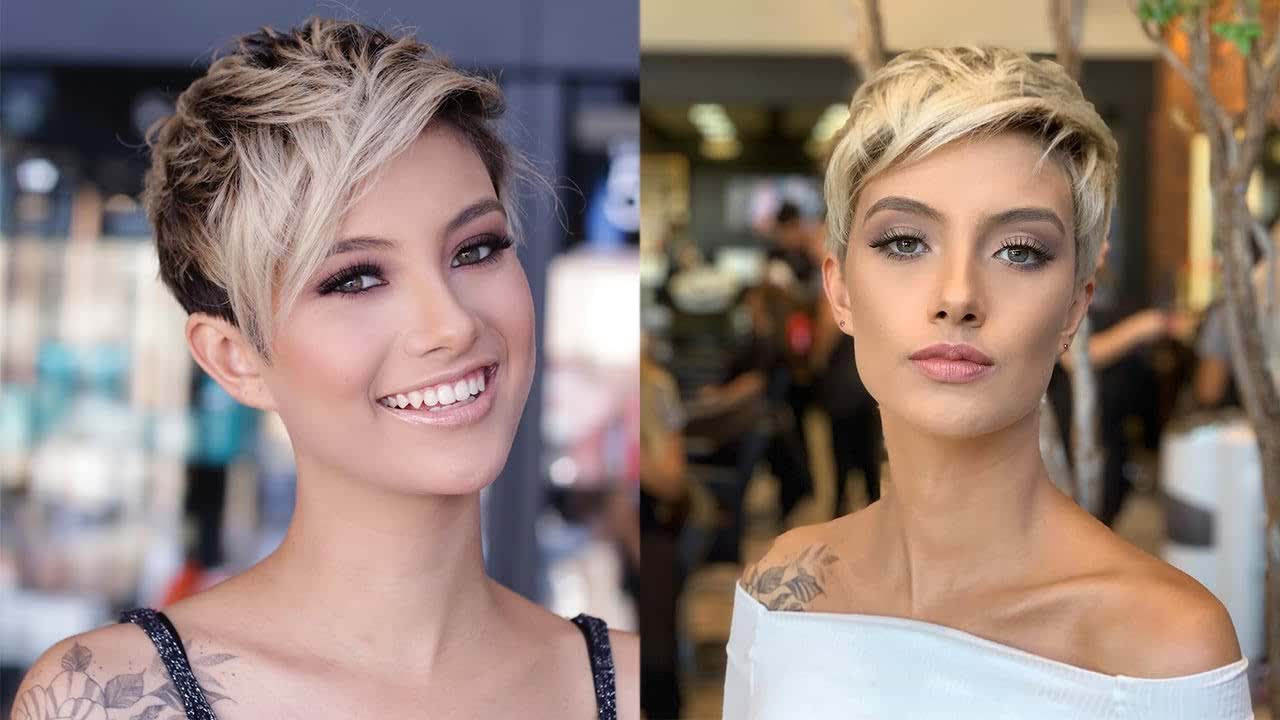 No matter which path you take, you're bound to look fabulous. Need some extra tips? Check out this post on the short hair styling sins you might be committing.