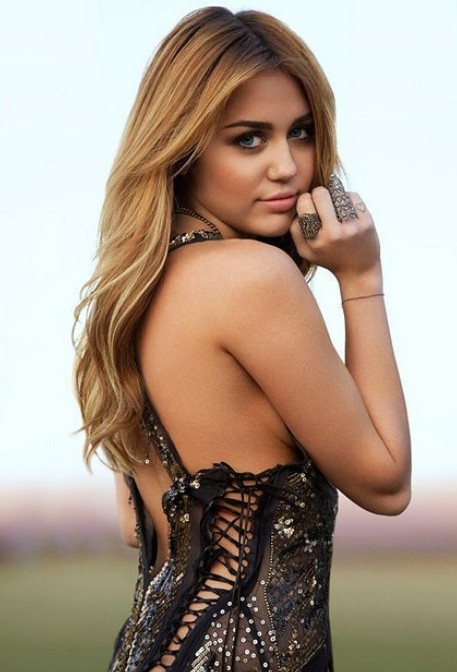 Looking for Miley Cyrus' latest new hair styles? Here is a gallery of Miley Cyrus' hairstyles, including short haircuts, medium length hair, long hairstyles and elegant updos. Check it out.
Miley Cyrus was born on November 23, 1992, she is an American actress and singer-songwriter. She achieved wide fame for her role as Miley Stewart/Hannah Montana on the Disney Channel sitcom Hannah Montana.
The Hannah Montana star Miley Cyrus is now rapidly on her way to make mark as a mainstream Hollywood babe. She likes to play around with different hair styles, including short pixie haircut, side braided hairstyles, loose bun, beachy waves, layered curly hair, side ponytails, long curly hairstyles and messy updos. No matter whatever the look, Miley Cyrus adds dimension with a rich hair color, ranging from chunky honey highlights to auburn hues to brilliant brunettes. Most of time she wears sexy long straight and wavy/curly hairstyles, the biggest news is that she cut her long hair into a very short pixie cut on August 2012 (check it out here), some love her new short haircut, but a lot people DON'T like it at all!How about you? You can find her short pixie cut in this gallery.
How to get Miley Cyrus' latest news, pictures, styles:
Miley Cyrus is blessed with fantastic hair texture, and is often seen wearing long locks in a dazzling style. Check this gallery of her hairstyles here.
And here are more Miley Cyrus' hairstyles, from her childhood till now!