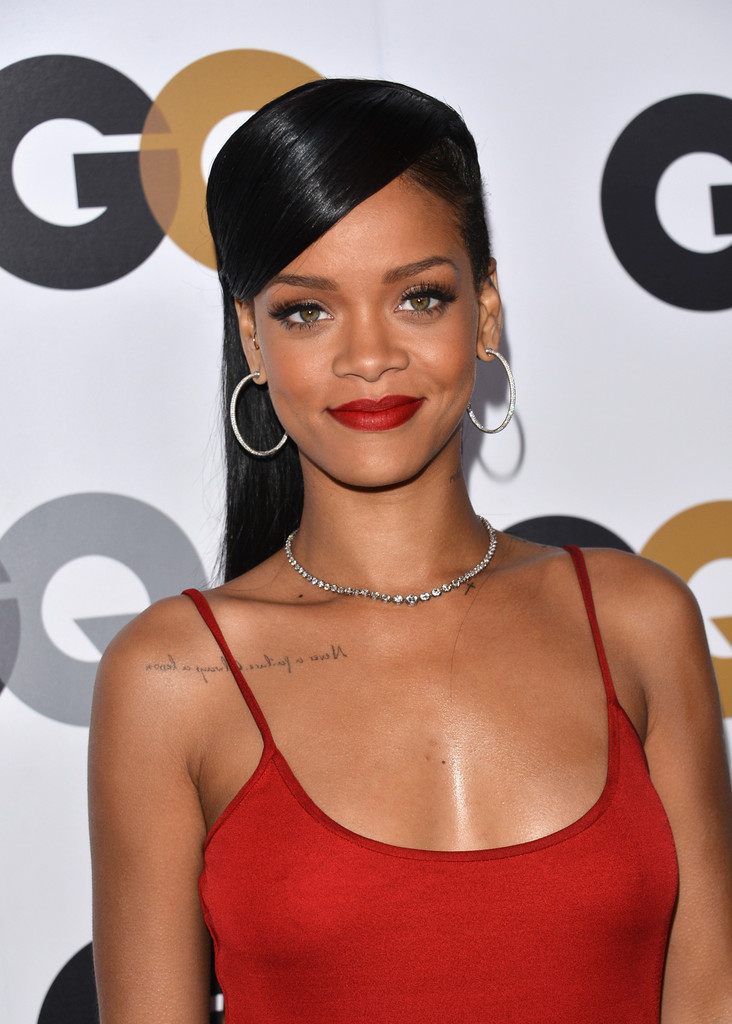 Rihanna in the past was known for fire engine red hair, but it seems like she has toned it way down to a deep black.
From a couple of inches from the ear and down, Rihanna's hair is cut short, short on the left side to a part which divides her hair into widely different lengths. The rest of her hair is past her shoulders. The top is swept over to the other side of her head and the back hangs straight. Perhaps as a memorial dedication to her former red locks, Rihanna is wearing bright red lipstick and a short dress of the same color.
If you want to chop your hair shorter this time, check out these fabulous short haircuts for African American women.