Updated:
Sexy Long Purple Wavy Hairstyle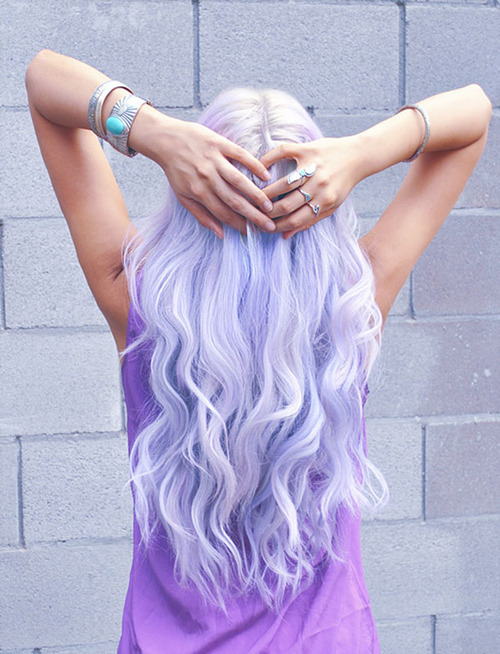 Whether you hair is lilac, fushia, blonde or brunette, you can recreate these soft flexible, spiral waves with the aid of a multifunctional styling agent and a large curling iron.
Apply product to wet hair and blow dry with a large round brush. When 100% dry, section hair into 1″ sections and with large iron, curl hair from mid-shaft to ends in a vertical direction alternating each section. Finish with a light pomade to achieve long lasting waves.