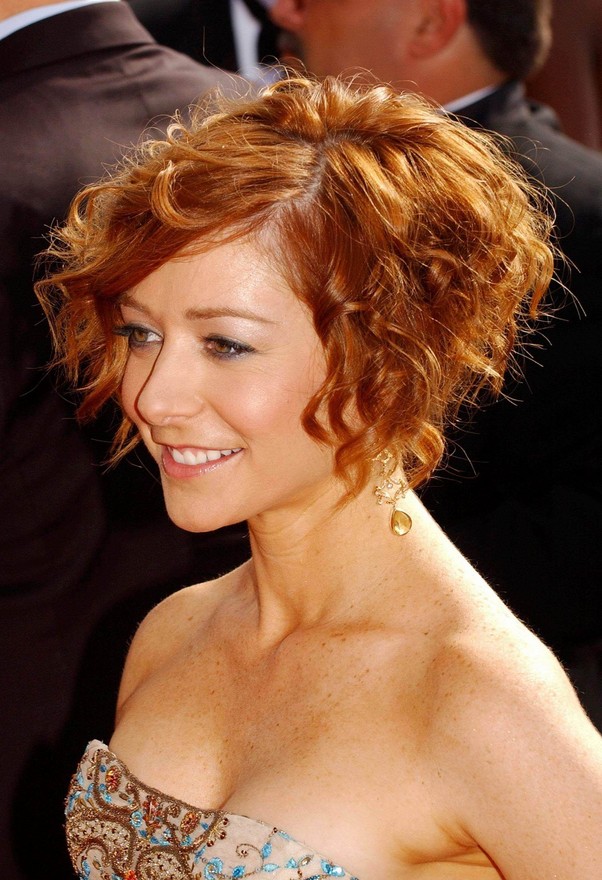 Alyson's amazing copper-coloured hair not only looks incredibly rich, but it's also one of the big colour trends this season!
As the rather harsh bottle-blonde and tanned face trend fades, paler skin tones and delicate copper, strawberry-blonde and rose-gold are moving to centre stage.
This geometrical bob is full of lively texture from light playing on the casual undone spirals that accentuate Alyson's pretty chin beautifully!  The hair is cut in a stacked gradient at the back creating lots of natural volume and shape, with the sides cut at a steep angle at the sides.
The trendy side parting creates a side-swept long fringe and this short cut really flatters Alyson's dainty features beautifully!