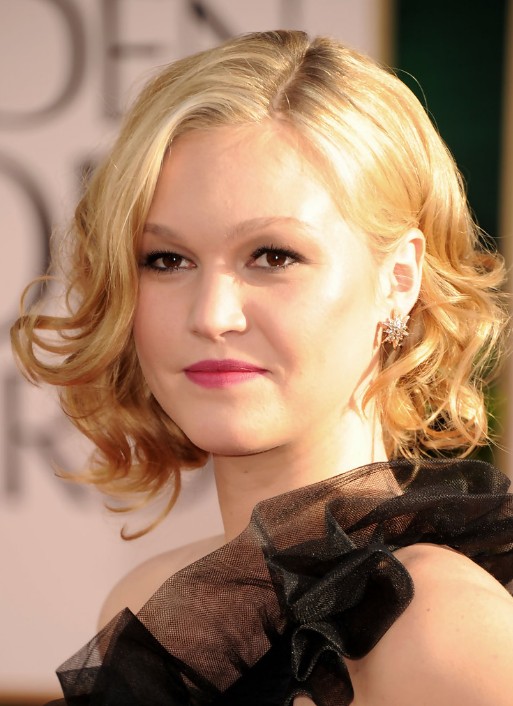 Short hair cut trends for 2014: flirty blonde bob cut with waves
Here's another of the new, strawberry blonde shades that are so hot at the moment!
This style is lightly layered, with an off-centre parting which has a just a hint of 'dark roots' showing.  The off-centre parting creates a soft, long fringe on one side, which is lightly flicked up at the end to accentuate the eyes, cheeks and lips.
The other side is casually tucked behind the ear, making a focal point for a fashionable earring and showing off Julia's lovely profile.  From a smooth top, the hair is styled into defined, tousled waves which are beautifully highlighted by the artistic, strawberry-blonde balayage colour accents!