20 Gorgeous Short Pixie Haircuts with Bangs
Fine and medium hair types are perfect for cute, easy hairstyles like the latest pixie haircuts – and so is thick or curly hair, too!  Look your best with one of these gorgeous, short pixie cuts with bangs, designed to suit different face shapes and fashion styles!
Chic pixie cut with blunt bangs for fine hair & heart- or round-faces
Here's one of the chic, short daily hairstyles that can be washed and styled in just a few minutes, but always looks great!   This smooth pixie cut with its short bangs lightly swept to the side, shows a little forehead at the off-centre parting.  Short hairstyles with bangs are a great way to cover a broad forehead on a heart face, which is the model's face shape.  And thick bangs – straight across or from a side-parting – do a great job breaking-up the circular shape of a round face.  So for this week's cute daily hairstyles, let's kick-off with a simple, but flattering pixie hairstyle with bangs – for an oval, round or heart-faced shape!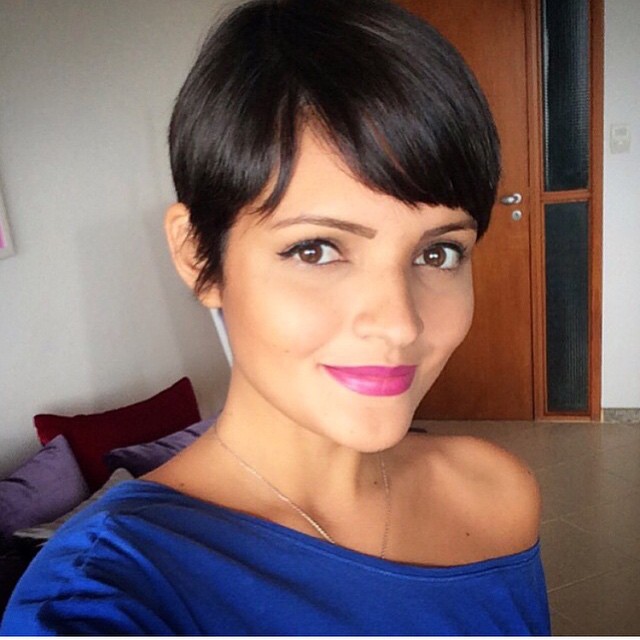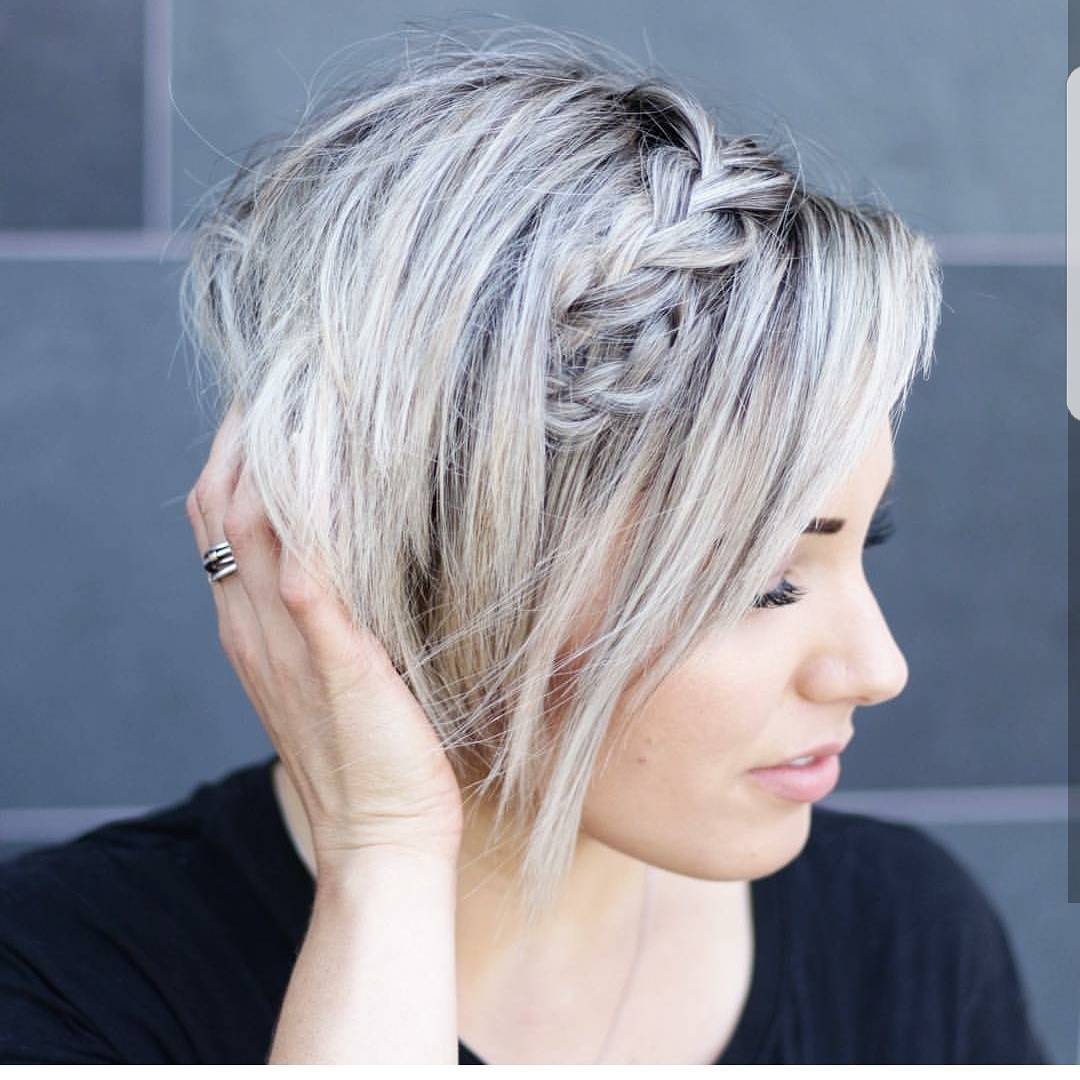 Face-framing pixie cut with thick bangs for round face
Short hair ideas for African American women. Pixie haircuts are not popular daily hairstyles just because they're easy hairstyles to do!  This new pixie cut shows how thick or coarse hair can be razor-cut into fab daily hairstyles for a round face.  Notice how the straight-across bangs are longer at the outer edges of the forehead, softening the line down to the sides.  And with a few strands falling casually over the main bangs – you get total focus on a pair of flirty eyes. Strong geometric lines balance out the curves in round face shape beautifully.  This short hairstyles with bangs option will also suit oval and heart-shaped faces.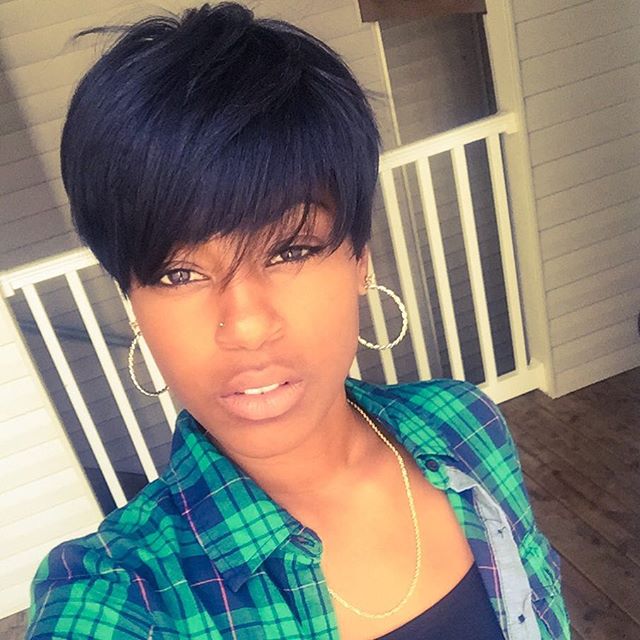 Platinum short hairstyles with bangs for urban chic
Trendy short haircut for summer: If you'd like a high-fashion, 'too cool to care' image – this is the perfect pixie hairstyle with bangs for you!  It has extreme asymmetry with a short-back-and-sides close-clipped finish, and a long, casually styled fringe falling over one eye.  The result is fabulous texture and a 3-D effect from the platinum-blonde sides over dark roots.  The dark glasses and casual look suggest you're trying to avoid being noticed – BUT the white-blonde, urban pixie cut is always very eye-catching!  Suits medium or fine hair – as the lightening process thickens hair strands – and round, heart and oval faces.