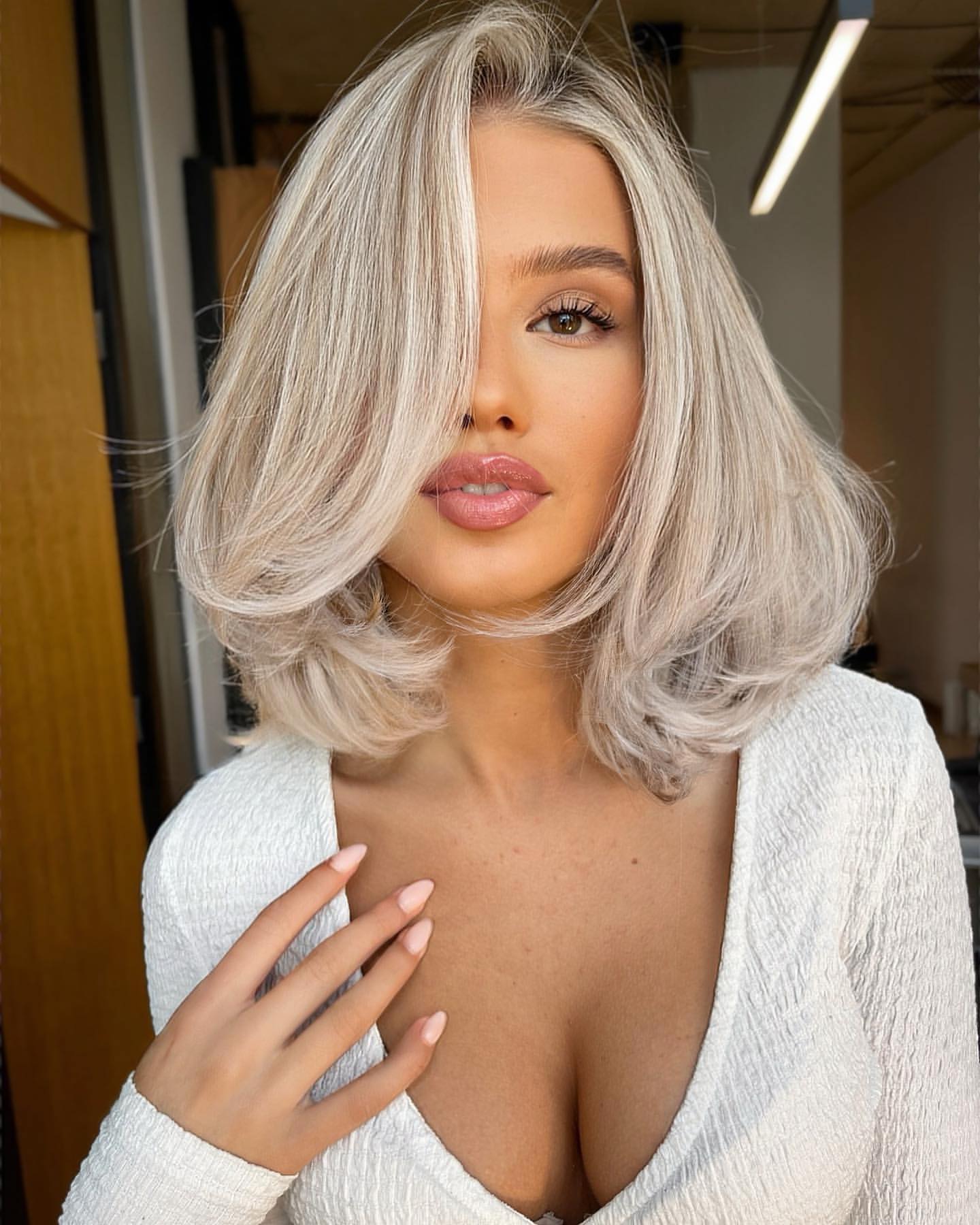 Layered medium length hairstyles are a popular and versatile option for those seeking a modern and stylish look without committing to a short haircut or the maintenance of long hair. These can be a bold hair change or just a trim with an added flair to rev up a style you already love.
If you have been seeking a change in your hairstyle, a simple cut can go a long way. There are many benefits of having medium-length hair, including style possibilities.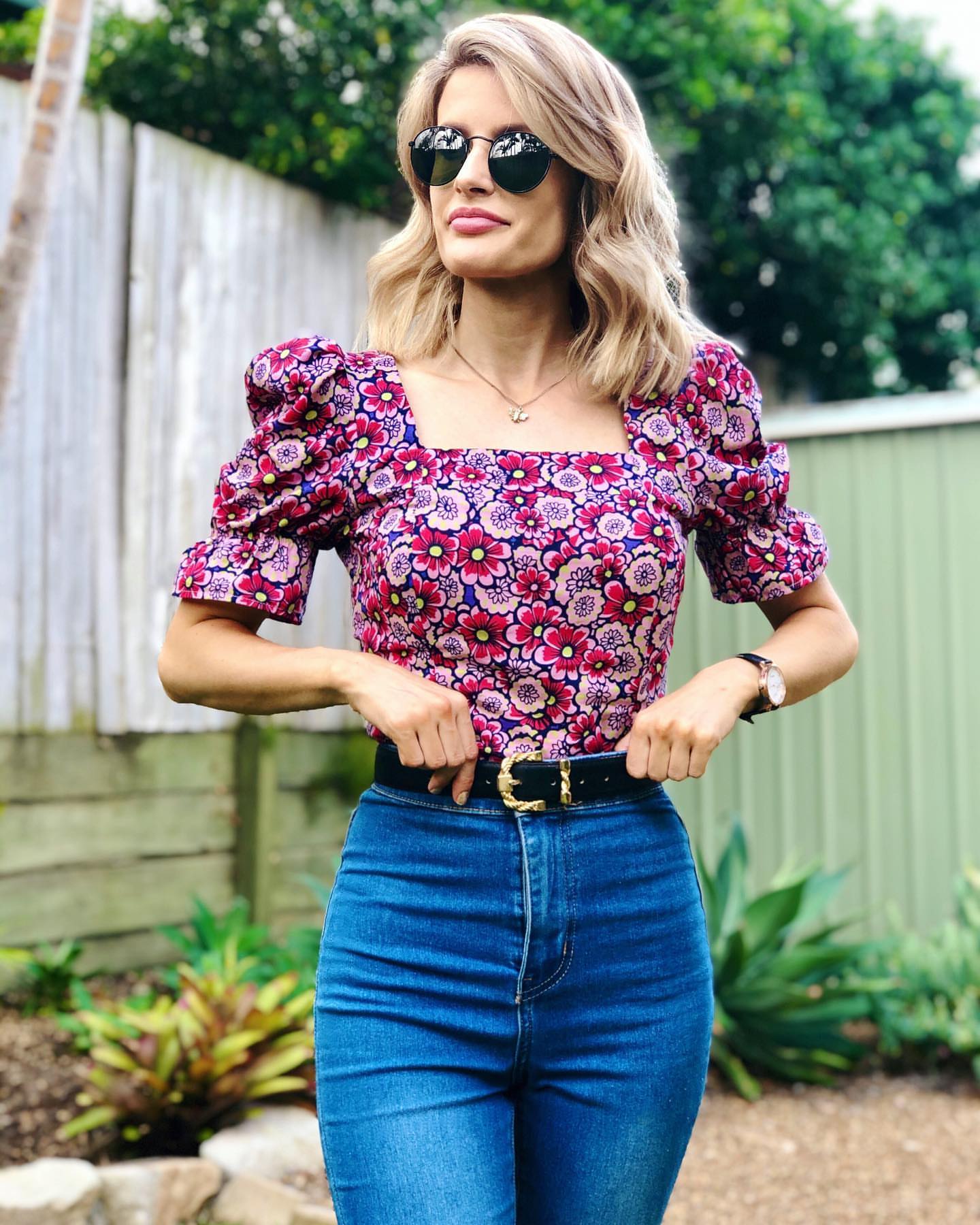 The layered shoulder length hairstyles work well for various hair types, textures, and face shapes, making them an excellent choice for many individuals.
Key Aspects of Layered Medium Length Hairstyles
Here are some key aspects and popular layered medium length hairstyles to consider:
Face-framing layers: Medium length hairstyles with face-framing layers help create a flattering and balanced look, drawing attention to the eyes and cheekbones. This style is particularly suitable for those with round or square face shapes, as it adds softness and elongates the face.
Long layers: Incorporating long layers into medium length hair can add movement, body, and texture. This style works well for those with straight or wavy hair, giving the hair a more dynamic and voluminous appearance.
Choppy layers: Choppy layers add an edgy, modern touch to medium length hairstyles. This style works well for those with fine or thin hair, as it creates the illusion of fullness and dimension.
Layered shag: A medium length layered shag is a trendy option that offers a textured, lived-in look. This hairstyle is perfect for those seeking a low-maintenance style with plenty of personality.
Layered hairstyles with bangs: Pairing medium length layers with bangs adds a stylish and youthful touch to the overall look. Bangs can be tailored to suit individual preferences and face shapes, such as blunt, curtain, or side-swept bangs.
Layered Medium curls: Medium length layered hairstyles are ideal for individuals with naturally curly or wavy hair. Layers help to reduce bulk and enhance the natural curl pattern, creating a more defined and manageable look.
Layered bob: A medium length layered bob is a classic and sophisticated choice that works well for various hair types and textures. This style can be adapted to include soft, subtle layers or more dramatic, choppy layers, depending on personal preference.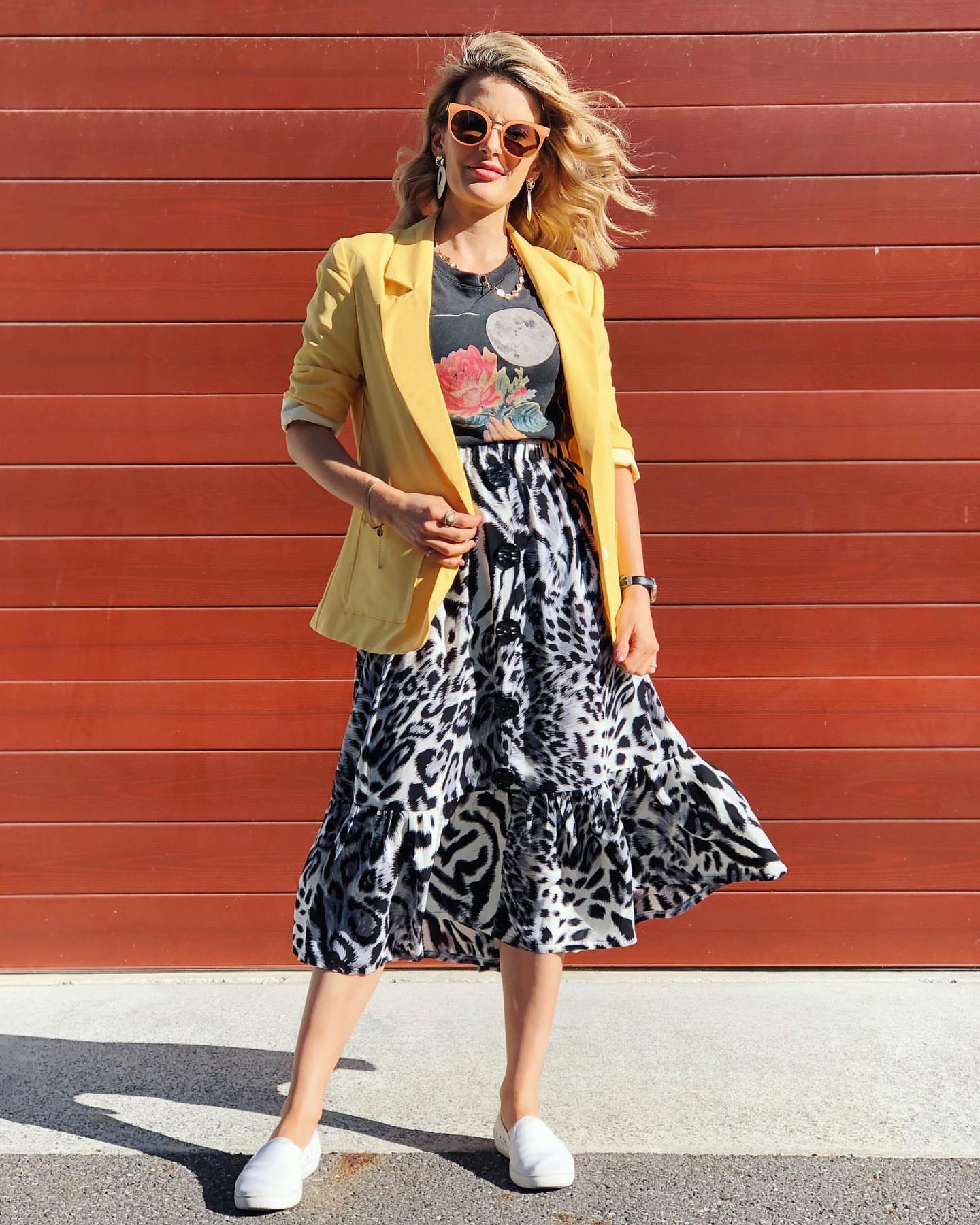 The layered medium length hairstyles offer a wide range of versatility and styling options that cater to different hair types, textures, and face shapes. These styles strike the perfect balance between short and long hair, providing a fresh and modern look that can be easily customized to suit individual preferences. To find the perfect layered mid length hairstyle for you, consult with a professional hairstylist who can tailor the style to complement your features and hair type.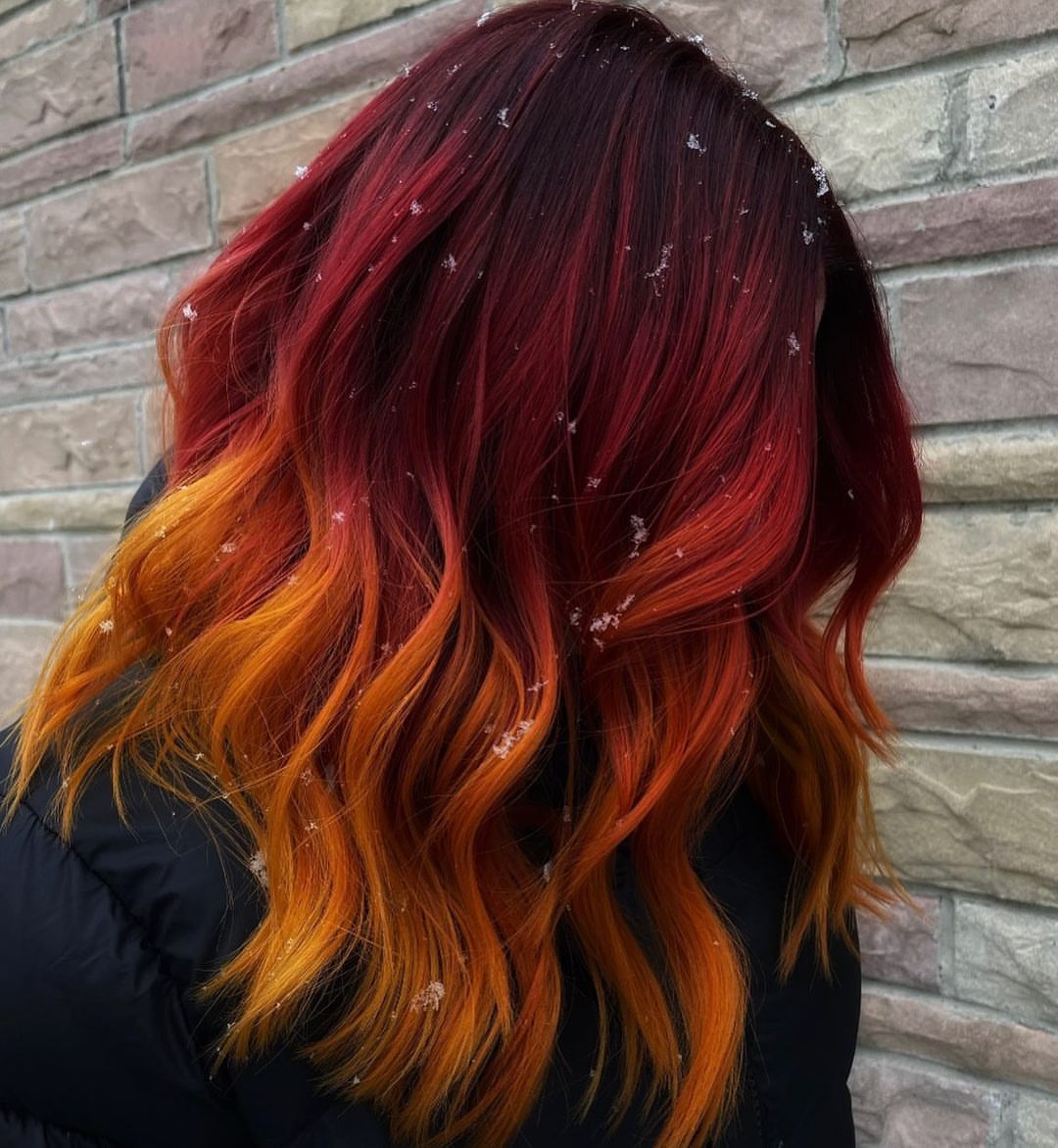 For those who don't want to trade their long hair for something short, the happy middle is this length. You'll enjoy the fun of a new cut, while not sacrificing the security your long hair has given.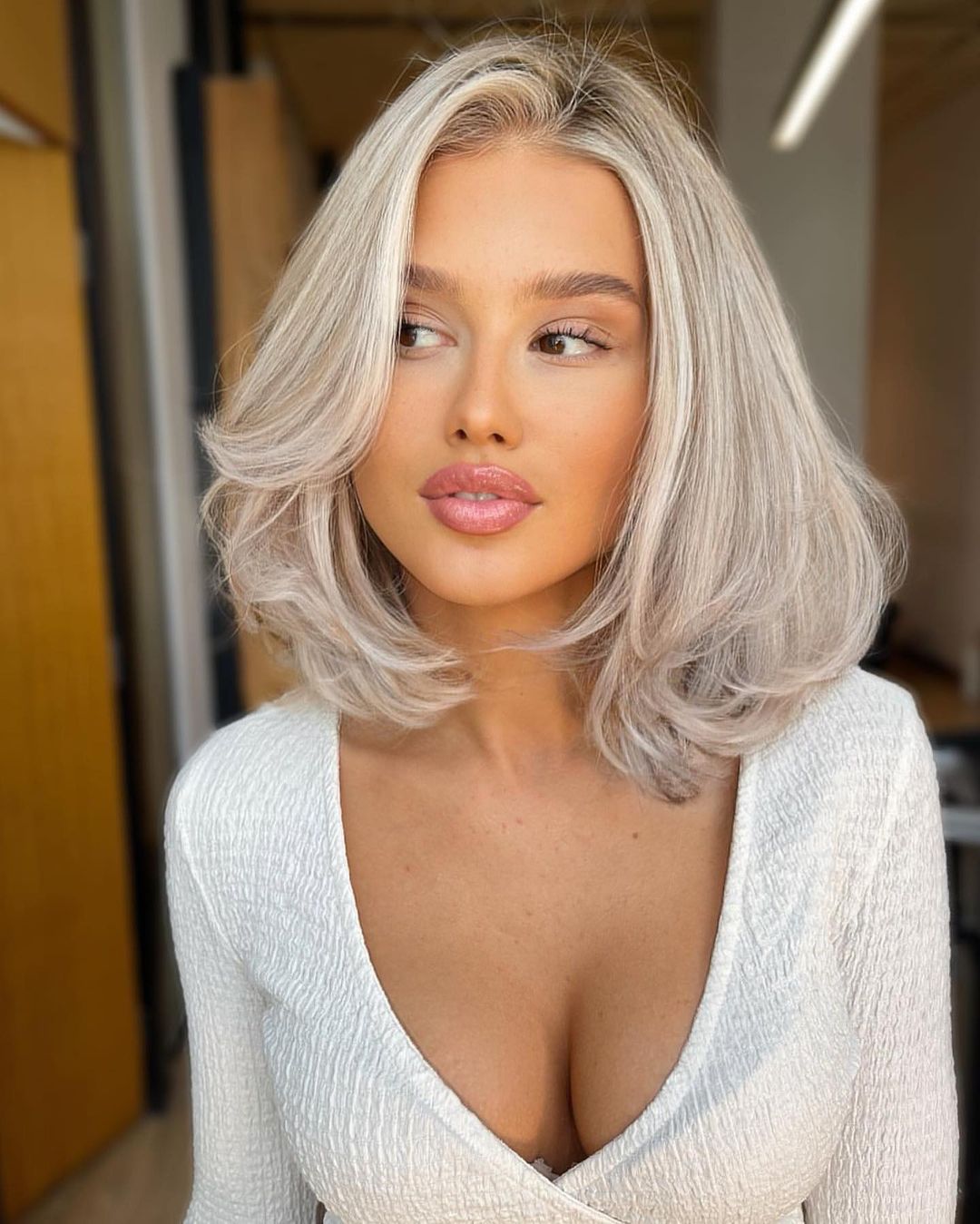 Layered hairstyles offer a range of benefits, from adding volume and movement to enhancing texture and versatility in styling, making it a popular choice among people of all ages and hair types.
Adds Volume: Layered hairstyles create the illusion of volume and fullness, making your hair look thicker and more luscious.
Enhances Texture: Layered hairstyles can enhance the natural texture of your hair, making it look more defined and bouncy.
Adds Movement: The different layers in a haircut create movement and flow, which can make your hair look more dynamic and interesting.
Versatile Styling: Layered hairstyles provide versatility in styling, allowing you to create various looks and experiment with different styles.
Softens Facial Features: Layered hairstyles can help to soften the appearance of harsh facial features, such as a square jaw or angular cheekbones.
Reduces Weight: For people with thick hair, layered hairstyles can help to reduce weight and make the hair more manageable.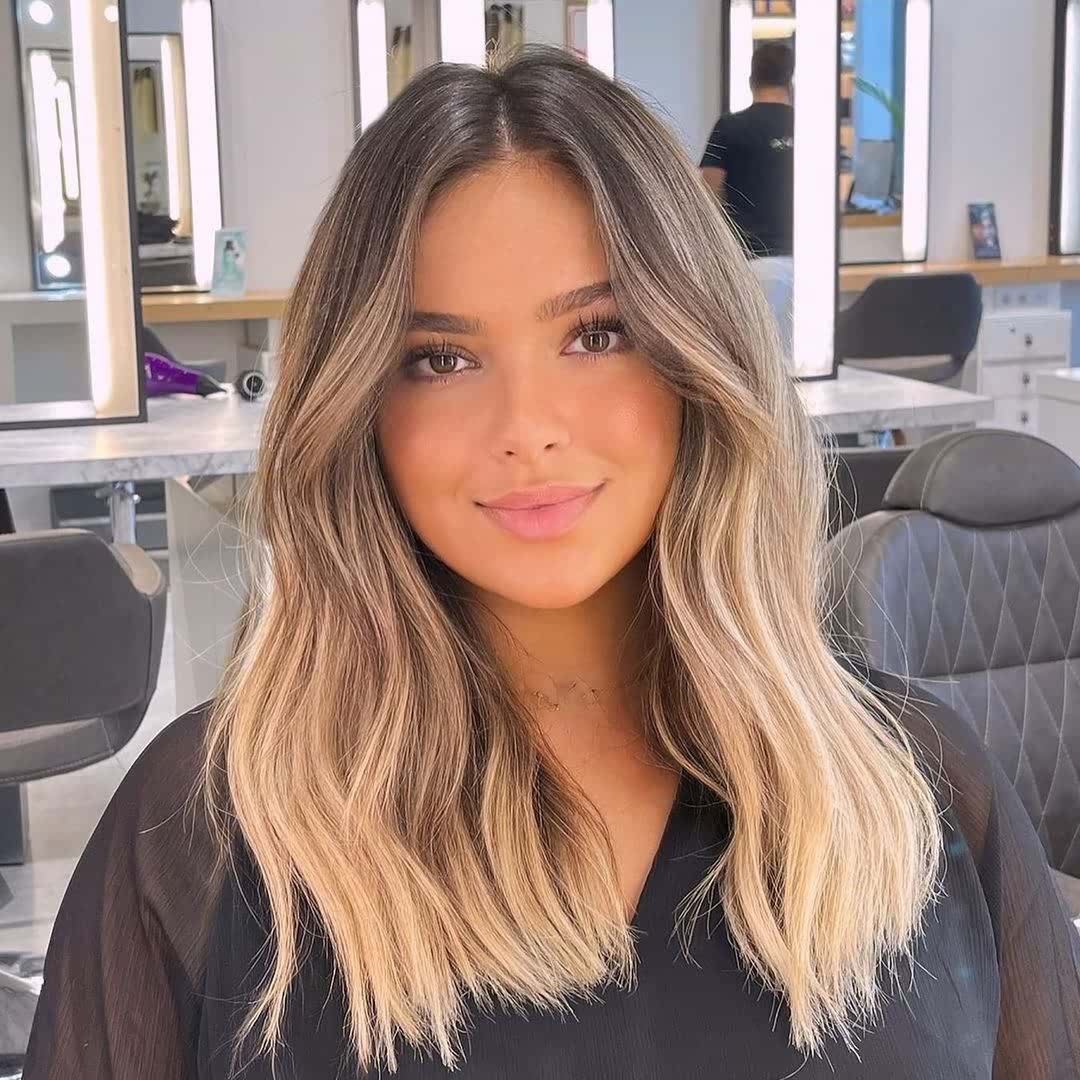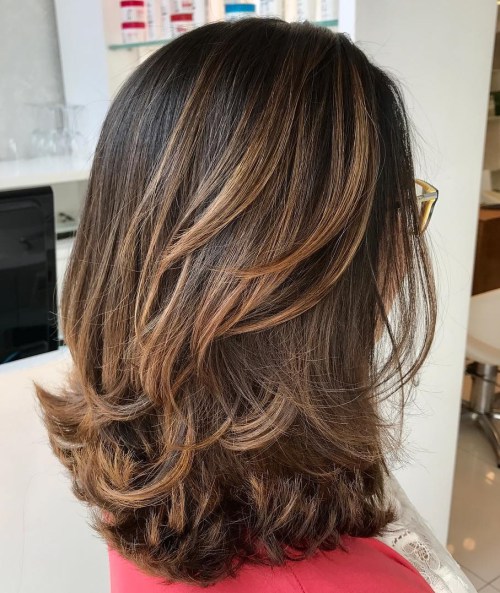 Layers pair well with medium cuts. You can have long ones for just a small amount of added dimension, or go for some shorter layers to really stand out. Loving your hair can really make you feel beautiful. These styles are some favorites that will have you looking fresh in no time. Find the inspiration that suits you. From there, you'll have options to make it your own. Give your layers color and texture to feel the excitement that comes with getting a haircut. Let your hair make you feel as pretty as you are.
1. Medium Shoulder Length Hair With Layers
A shoulder length style is a classicly beautiful one. You can choose the layers you want to maximize the desired effect. If you keep hair shorter in the back, you'll achieve a trendy look that still embodies that classic spirit. Ask for hair to end just past the shoulders in the front, and shorter than the shoulders in the back.
2. Shoulder Length Hair With Bold Bangs
Bold bangs make a new style look extra fresh. Have them cut in line with your brows, or just above to achieve the look. To make bangs less blunt, the sides should be longer than the ones swept across the forehead. Make sure to have them trimmed often to keep them out of your eyes if it will bother you. Or brush them to the side as they grow out for a longer side bang.
3. Long Layers And One Length Cut
You can keep your hair all one length instead of asymmetrical and add in long layers for a more polished cut. The caramel highlights shown are perfect for giving this look a stylish spin without seeming overly edgy. This medium length hairstyle is great for the girl who wants a classy style without having to feel like they are stuck in the past when it comes to hair.
To draw attention to the features on your face, ask for some shorter layers in the front. These layers can end in different spots to add soft edges to your look. Pair your layers with some highlights that will help to frame your face, or go for an all over color. An ombre can really make this look more fashionable, and keep your hair fresh and up to date.
5. Long Hair With Shorter Layers
If you don't want to have too much of hair taken off, you can keep it long, while adding in lots of layers. This look really plays with different layers that can be used to add extra texture to hair. To get this style, ask for the length to remain long, but with different lengths of layers throughout, and especially around the face.
6. Use Color On Long Layers
The use of dye can amplify different layers in hair. This balayage achieves just that. with lighter colors really making some of the shorter lengths of the hair stand out, the hair remains long and pretty. For this particular style, ask for some caramel highlights and expresso lowlights from your stylist.
Trendy medium hairstyles for women: A pale blonde shade looks absolutely beautiful on layers. The color doesn't have to be fully platinum. You can add in just a few streaks of the popular color, or ask for an ombre with a dramatic difference from root to end. For those with naturally blonde hair, this won't be as dramatic but will be very pretty and give you an exciting feel.
8. Think Pink
Pink, or any other color from the rainbow choices the salon will have, can give your medium layers a pretty feel. The style shown is a great way to add just a small amount of color to your style, without going overboard. Just a few strands colored brightly around the bottom will enhance a new cut in a very complimentary way.
9. Don't Shy Away From Being Bold
An even bolder look like this one is great for those who aren't afraid to stand out in a crowd. Starting with an ombre color, the different shades of pink shown give this look a very fun appeal. On medium length hair, playing with bright shades can give your look the classic feel, while keeping it hip.
10. Kristen Stewart Layered Hair Cut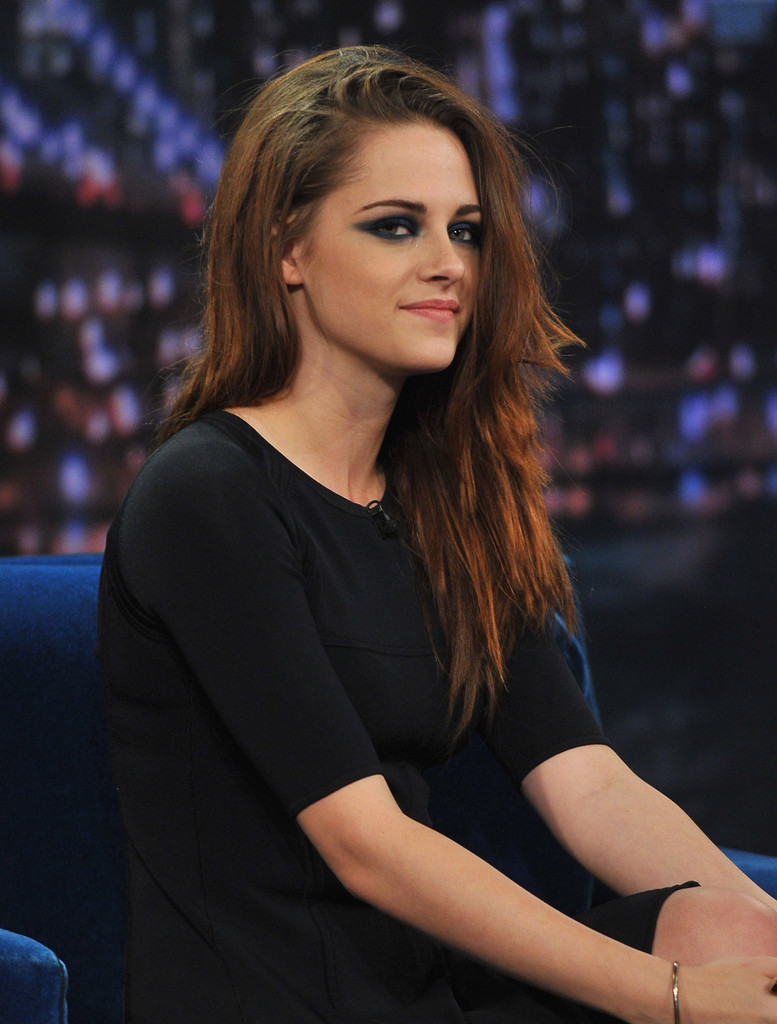 Actress Kristen Stewart shows off her dark side for a taping of "The Late Show with Jimmy Fallon." Even those sitting in the back row of the studio audience could appreciate Kristen's arresting gaze as her eyes are lined in a heavy layer of black makeup.
She is wearing a simple black dress with minimal jewelry. Her hair is wild and tousled over to one side with finger marks letting us know that this look is a natural one. There are a myriad on layers razor cut into her long, rusty brown locks, which add a dimension on casual elegance.
11. Flattering muted copper-blonde ombre for heart/angular faces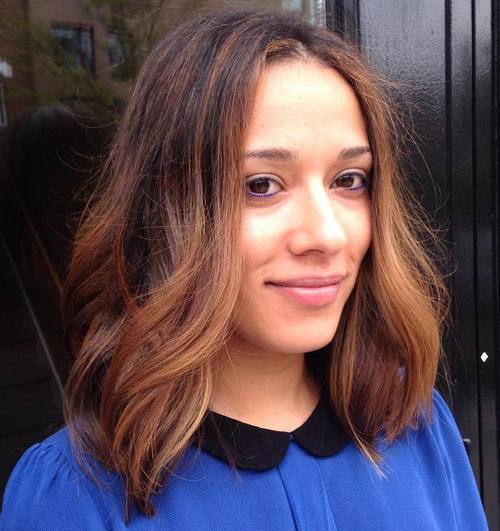 This casually flowing medium bob is perfect for warming up a pale skin-tone with warm undertones, (but not suitable for reddish complexions, which need an ash-brown color.) It's a good look for angular faces as it covers the jawline with a soft wave and heart faces, as the width around the chin balances a narrow chin.