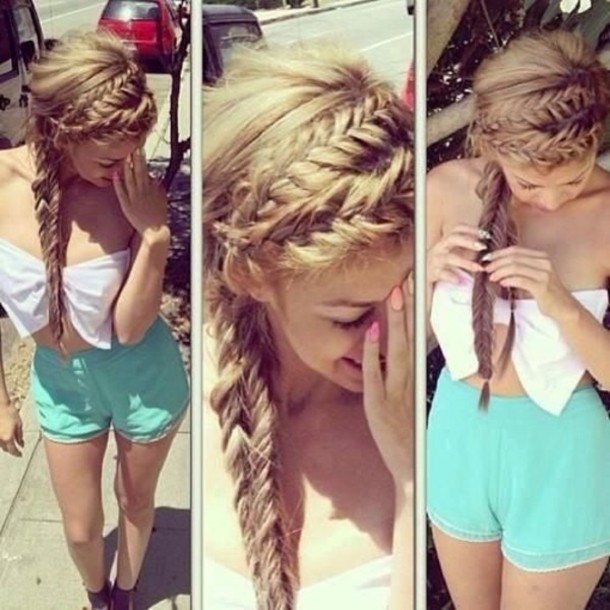 Everyone love braid!!! Summer is always the best time for braiding! Here are 25 braided hairstyle ideas you may love to try! You can play them up or down for any occasion, no matter for prom, parting, night out, dating, you can try these styles, find your favorite one, try it, and share your braid with us on facebook.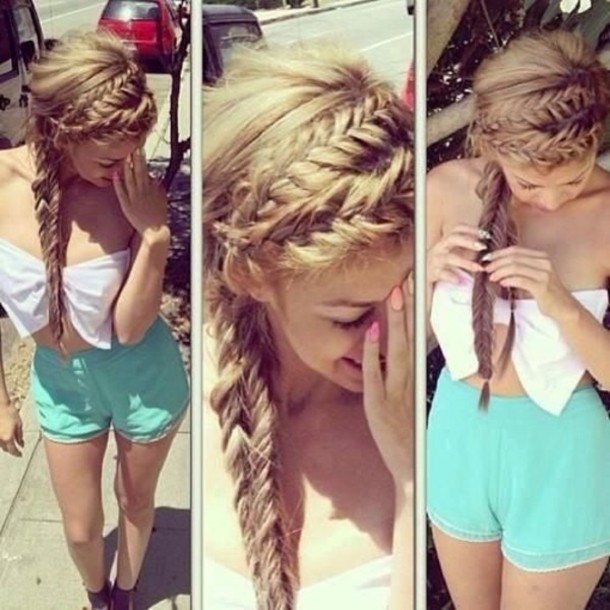 Braided Hairstyle Tutorial: SIDE BRAIDED HAIRSTYLE
Hair Tutorial: How to Style French Fishtail Braid
Source



A beautiful French Fishtail Braid hairstyle for summer. Get the full tutorial here, which you'll need if you're not used to complicated braids.
Updo Tutorial: Half Up Braids
Easy Hair Tutorial: FRENCH BRAID BUN HAIR
Fishtail Tutorial: FISHTAIL BRAID HAIR
Cute Hairstyle: Half French Braid Ponytail
Easy Braid for women – Four Strand Braid
Front Braid to Bun
Romantic Braid: Waterfall Braid Updo
Braided Hairstyle Tutorial: Rope Braid
Braided Updo Tutorial: Fishtail Updo
BRAID-Y BUNCH
Braided Topsy Tail
How To Style A Beautiful Sleek Braid Wrapped Ponytail – Great Casual Hair Style
Source


Use an extra rubber band and bobby pins to secure the braids.
Backwards braid Tutorial
Hair Picture Tutorial: Braided Pompadour
The Boho Crown Braid Tutorial
Braid, Bun, and Bang
Braided Half-up Tutorial
Braided Top Knot
Waterfall braid wedding hairstyle for long hair
French Braid Bangs Back
ROPE BRAID CHIGNON
Messy Rope Braids
Twisty Buns


You can stick all kinds of crazy things into this trio of buns, like flowers or little bows. This style is also a neat way to tame out-of-control curly hair. Get the directions here.