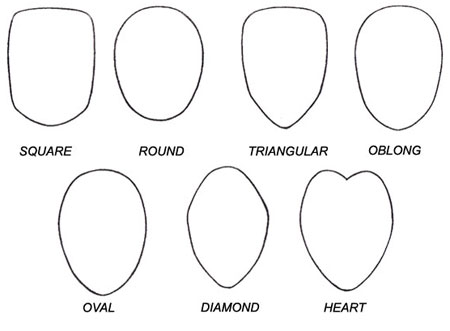 Tips on how to get the perfect haircuts for your face shapes

Navigating the universe of hairstyles can often feel like steering a ship through an endless sea – intriguing yet overwhelming. But fear not, brave explorers, for understanding the map of your face shape is the compass that will guide you to the shores of your perfect hairstyle.
Choosing the right hairstyle is more than just a game of personal preference or following the latest trend; it's an art, an expression of your personality that harmonizes with your natural features. It's a sartorial symphony that blends the contour of your cheekbones, the line of your jaw, and the width of your forehead into a masterpiece of style that accentuates your unique beauty.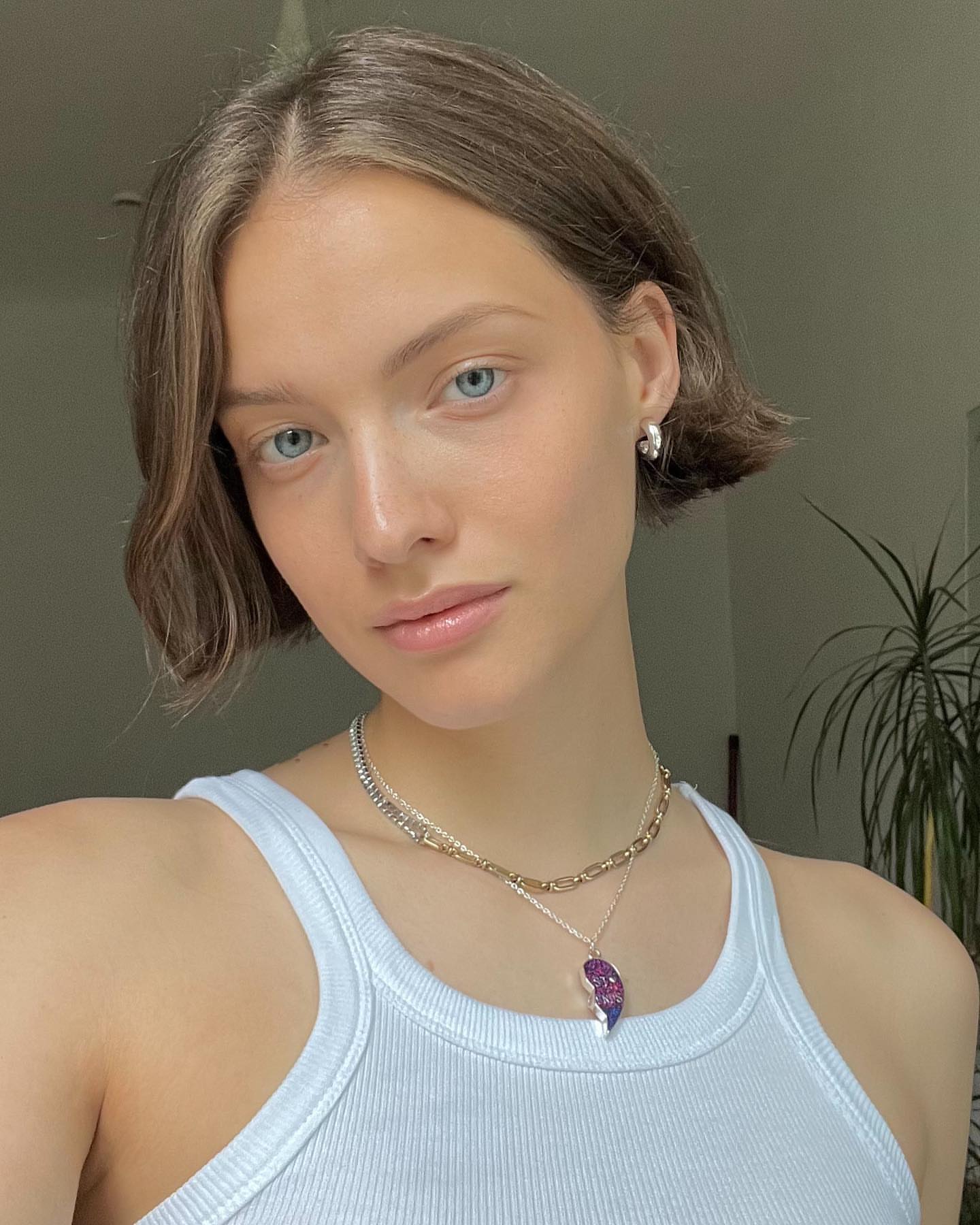 Picture the geometric elegance of a square face paired with soft waves, or the balanced proportions of a round face adorned with a volume-boosting pixie. Think of an oval face illuminated by a chic bob or a heart-shaped face complemented by side-swept bangs. The right hairstyle isn't just a cut or a style; it's a conversation between your features and your flair.
So, grab your mirror, discover your face shape, and prepare yourself for a journey of stunning transformation. In the following pages, we'll unveil the secrets to selecting the ideal hairstyles for your face shape. As the saying goes, "The beauty of a woman is not in a facial mode but the true beauty in a woman is reflected in her soul." Let your soul shine through your style, and let's embark on this voyage to uncover your perfect hairstyle.
The hair style should be selected carefully, just because a wrong hair style which doesn't suit you means you will still have to wear your hair that way till the hair grows, or you will need to cover up your new undesirable haircut with caps, hats or tie it up. So, to avoid these bad hairstyle disasters, it is important that you learn what kind of haircut is right for you. The most important thing you need to remember is understand what face shape you have, and then choose the one that goes with it.
Different Face Shapes
Find a mirror or look at a photo of yourself that has the hair off your face and find the best match from the following descriptions and pictures. It's important to remember that even though your face may not be an exact match of any single shape, it will resemble one shape over all.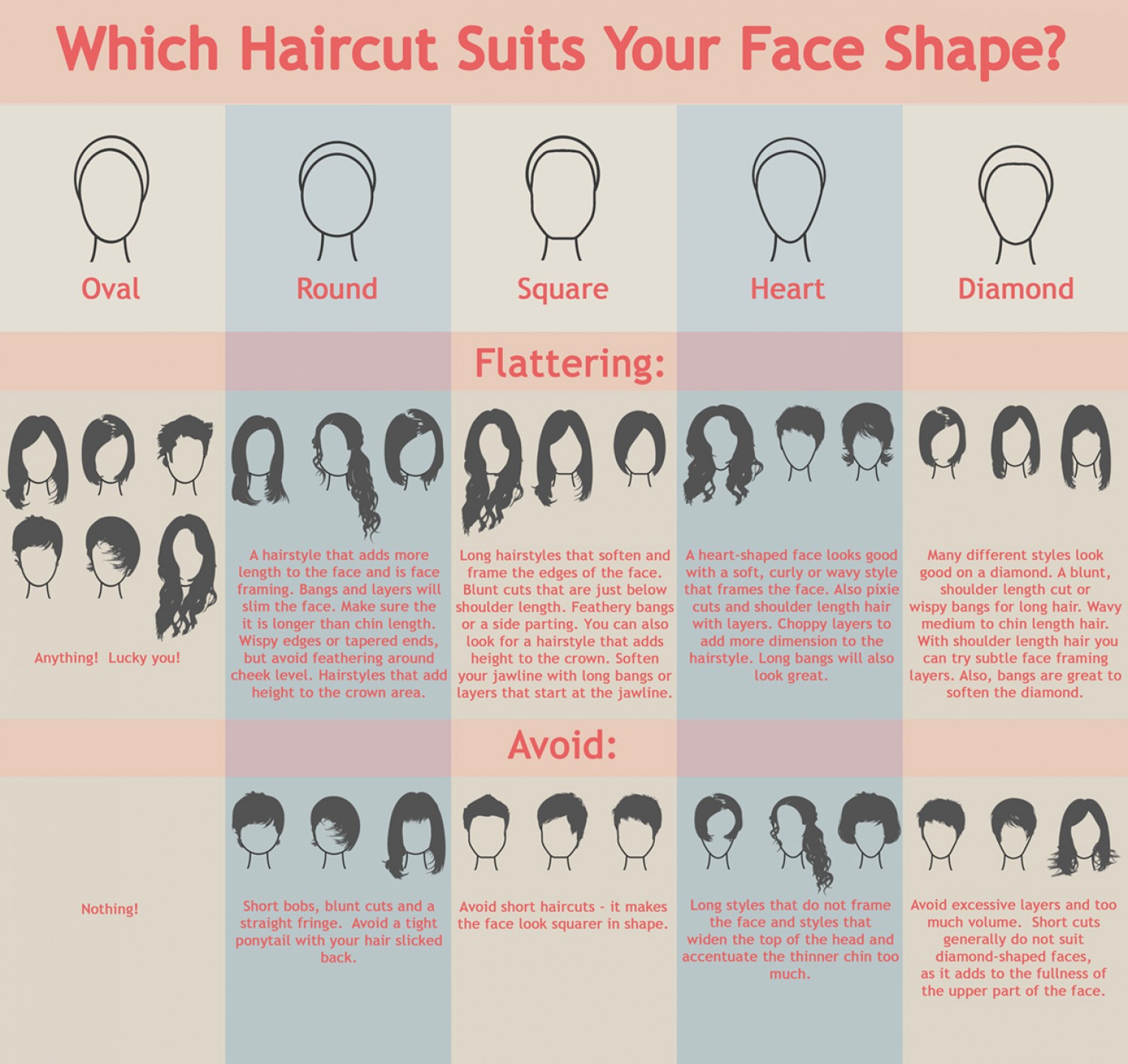 Oval Face Shape
Length is equal to one and a half times width. The forehead and jaw are the same width. The oval face shape is the most perfect and pleasing face shape. That is why we see so many models and film stars, who are considered the epitome of beauty, with oval shaped faces.
Square Face Shape
Square face shape Strong and broad forehead. Angular jaw. Short and medium length hair suits a square face. To soften the look of a square face, women should opt for bangs as well as layers.
Round Face Shape
Round face shape Circular shaped. Length is approximately equal to width. If you have round face shape, hairstyles which are either very short or which fall below the chin are well suited for a round face. Also, you can try the pixie cuts. Check out these gorgeous short pixie cuts for round faces. Some of you may think the bobs are not the right choice for round faces, well, there are a lot version of modern bobs, check out this post to find the best bob cuts for round faces.
Oblong Face Shape
Face is longer than it is wide. Long, straight cheek line. The appearance of the lengthy face can be minimized by hairstyles which support bangs as well as thick hair on the sides of the face. You can choose medium or short hair styles.
Triangular Face Shape
Triangular face shape Forehead and cheekbones are narrow. Jawline is wide. Women with triangular shaped faces should opt for hairstyles that balance out their wide jawline.
Heart Face Shape
Heart face shape Wide at the forehead and cheekbones.Narrow at the jawline. Long hair or chin length hairstyles, with a side parting and swept forward layers on the upper face are most suited for a woman with a heart shaped face.
Diamond Face Shape
Diamond face shape Forehead and jawline are narrow. Cheekbones are wide and high. Hairstyles that suit a heart-shaped face will suit a diamond-shaped face as well. Any hairstyle that adds weight near the jawline will suit a diamond-shaped face.
READ MORE:
15 Female Celebrities With Round Faces
How To Choose The Right Hair Layers For Your Face Shape
Wait! Here are more latest popular hair styles for you to choose from! Enjoy!