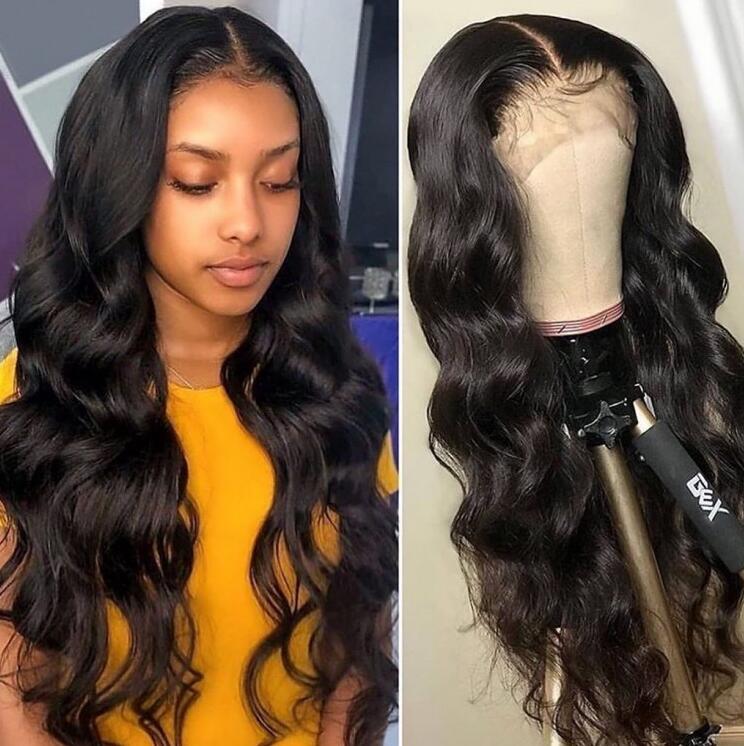 Wigs aren't taboo like they used to be. Celebrities, public figures and probably your next door neighbor all wear them. You'll even see hair icons like Daisy Fuentes or Vivica A Fox have their own line of high quality, affordable wigs for special occasions and everyday wear.
Wigs are here to stay, and taking care of them is something that should be taken seriously because they need just as much maintenance (if not more) than your own hair. This isn't to scare you, but to make you aware of some common mistakes people make when attempting to care for their wigs. Here are some simple maintenance do's and don'ts to get you started.
Do learn the difference in maintenance between a human hair wig and synthetic wig
If you are not sure if you have a synthetic wig, a human hair wig , or a blend of both, it's safe to assume that your wig has some synthetic hair in it, which makes it more susceptible to melting and tangling. Human hair wigs are a bit stronger when it comes to heat, but all wigs are different. Pay attention to the care instructions attached to your wig or ask your retailer how to maintain it.
Do invest in shampoo and conditioner especially for your wig
For those of you who didn't know, there are shampoos and conditioners especially for wigs. It is important that you invest in these products because the chemicals of regular shampoos and conditioners are too harsh for wig hair, especially synthetic wig hair.
Using regular shampoo on your wig can ruin the hair's texture or leave it in a tangled mess, so be careful to invest in these products. Your washing technique should be different, too–soak your wig in shampoo and water and comb the shampoo or conditioner gently through the hair. Do not rub or message the wig. Rinse with warm water, then detangle it and let it dry. Invest in a wig brush to brush the tangles out of the hair.
Don't use hair spray or shine spray on your wig
Some say spraying your wig is okay, and many people do so without damaging the hair. However, if you keep spraying your wig with different products it can become greasy and unmanageable. It's recommended that you avoid spraying your wig with any type of shine spray, whether the wig is human or synthetic.
Don't use heat to style or dry your wig
Just like your own hair, using too much heat can damage it. If you have a synthetic wig, the heat from a curling iron or hair dryer can melt it. If you aren't sure how to style your wig, take it to a stylist and have them make the changes you want.
Tip: If you have a straight wig and curls are what you're after, it's better to use curlers on your wig than a curling iron.
Do Take Your wig to a stylist for any modifications you may want
Just to reiterate, if you decide you want to make any style changes to your wig, take it to the salon and have them style it for you. This is important for two reasons: 1) Cutting your wig is like cutting your own hair, once you make a mistake, you can't take it back, and 2) all wigs are different, so it's never safe to assume one technique is better than the other without in-depth knowledge about the hair. There are many salons out there that specialize in wig styling, so don't be afraid to ask!
Don't sleep or shower with your wig
Washing your wig is a must, but other than that, you want to avoid water as much as possible. That being said, remove your wig when you are in the shower, pool or heavy rain. You should avoid sleeping in your wig to avoid knots and tangles when you toss and turn.
Do keep your wig covered and upright or covered when not in use
When you aren't using your wig, it's important to store it carefully to protect your hair from tangling and dust. One way to do this is to hang your wig on a mannequin or a hook of some kind.If your wig came in a package, you can keep your wig in there when you aren't using it. If your wigs are hanging, you may also want to keep them covered with some type of thin netting material (the typical "lunch lady" hair net) to keep away dust. Many wigs come with this type of netting, so keeping it to protect your wig is worthwhile.
Don't neglect your own hair to wear a wig
Wearing a wig is not an excuse to forget about your own hair! Always make sure your hair is clean, pulled back or braided to avoid hair showing outside of the wig. It's also recommended that you use a wig cap to keep hair clean and moisturized (if you have dry hair, condition your hair then put on a wig cap).
If you plan on wearing your wig consistently for a long period of time, a wig cap can help maintain the style of your own hair, preventing 'hat hair' caused by the wig. Using products like Big Sexy Hair's Volumizing Dry Shampoo will keep your hair clean under your wig while maintaining volume to keep hair presentable and ready to style, if necessary.
Wigs are a fun and easy way to change up your style. If you take proper care of it, it'll look fabulous for a long time! Consult a stylist or wig expert for ideas of which type of wig is best for you!